VISUALVISE™ (pronounced vi·zhoo·uhl·vize) is derived from the words visualize and revise
Intentional Visuals Empower You to Make an Impact
The internet is filled with noise about the "best practices" for running a successful business, such as amassing thousands of followers + leads, cold pitching, expensive advertising, and posting 3 times a day across all social platforms -
it's OVERWHELMING
.
Here's the thing though; while some of these practices could
potentially
work, they're definitely not sustainable... and if we're being real, they make this whole thing feel a little too transactional.
Imagine going the rest of your career focusing on convincing people to work with you rather than focusing on using your expertise to make a difference?
In 2014 I was a burnt-out graphic designer chasing clients to make flyers and album covers for, I knew I couldn't do this forever.
Searching for answers, I dove straight into branding and eventually discovered that
intentionality
is the missing key - a one-size-fits-all approach doesn't work and neither do limited archetypes.
Instead, visuals should be crafted to purposefully connect with your community on a subconscious level, build trust, and emphasize your impact.
That's how my signature service
VISUALVISE™
was created - to help changemakers and thought leaders build better relationships and highlight their own personality. The result is a brand that people want to work with long before an offer is even made.
Exceptional Brands Are Built with Intentionality
I've been perfecting my visual branding methodology for over 8 years - the result is VISUALVISE™, a 1:1 visual branding service based on intentionality that is designed to:
Define & showcase who YOU are as well as your intentions, impact, and messages in a visual way that connects with your community.
Implement visuals that demonstrate your expertise and trustworthiness to your community establishing you as a changemaker. That recognition boosts your self-confidence to be even more true to yourself.
Systemize your visual brand so you and your team can eliminate analysis paralysis and never again worry when to use what, where, and if it is going to deliver the right vibe.
"...not just the logo or the colors, but the overall message..."
Jennifer Grayeb
What's Included in VISUALVISE™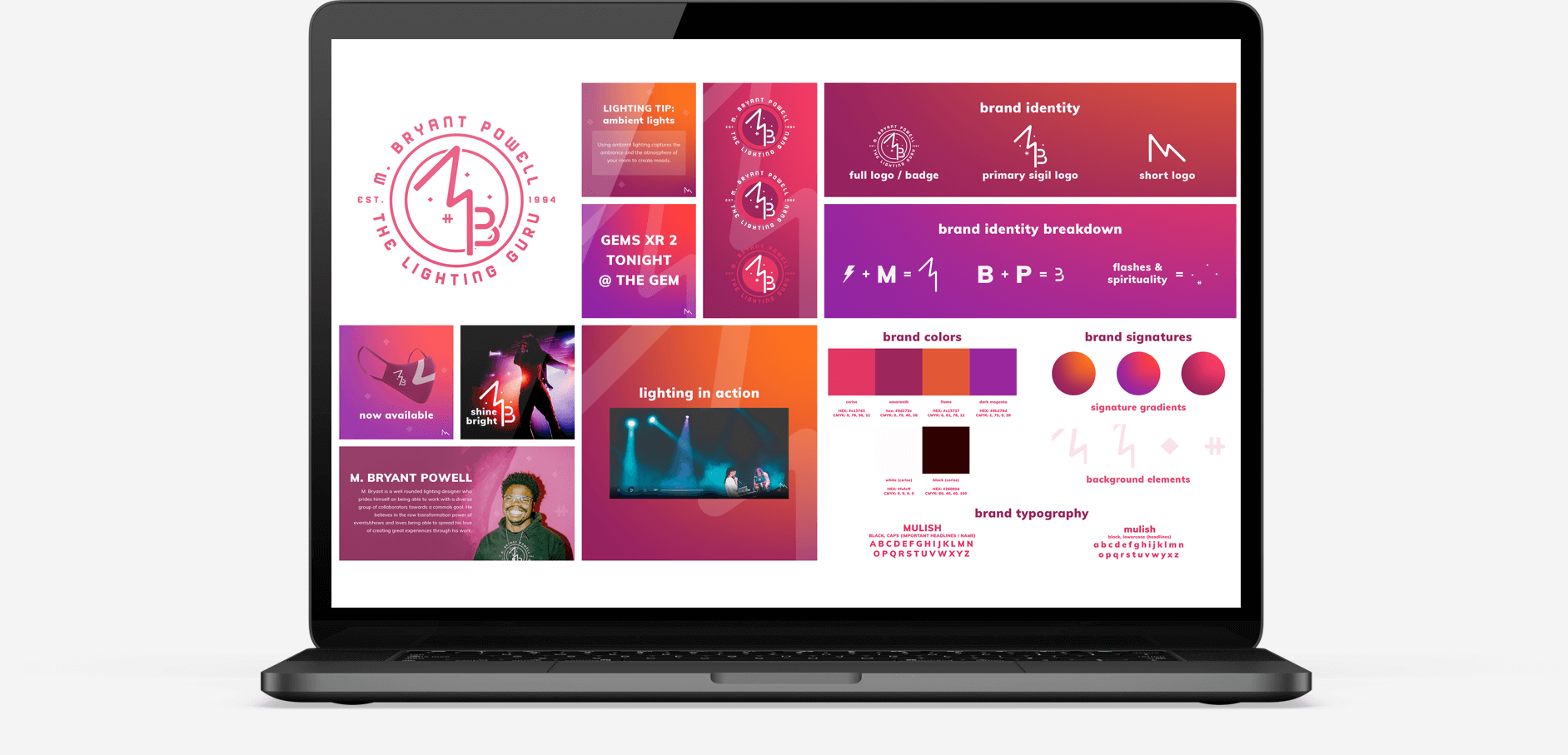 Strategy Workshop

No more lengthy questionnaires - instead we'll kick off our project together through a Strategy Workshop where we define intentions, goals, and the essence of your brand visuals to define your Visual Brand Map.

Visual Framework

Commonly referred to as a moodboarding process, this is where we'll set the vibes and principles for your visuals with specific styles and traits.

Logo System

A suite of variations to your brand's identity that allow it to scale in different use cases without loss of clarity, quality, and recognition.

Color & Typography Systems

Palettes and pairings that not only look good, but that you could also metaphorically own with a system showing how to actually use them to captivate your community consistently.
Brand MasterBook

A masterclass of your visual brand wrapped into a singular PDF for anytime you need to embody your brand, keep on track, or realign your focus with ever-growing markets.

Signature Element

An element that aside from your logo can be used uniquely to identify your brand in a way. Sometimes this is an iconset, in others it's a pattern, or gradient.

Implementation Session

A 1-on-1 session aimed to help you not only know your new visual brand inside-out, but to successfully lead it into the future.

Unfiltered Access

There is no outsourcing, no templates, and no archetypes to pull from.

VISUALVISE™

entails working directly with Garett Southerton to create your visual brand system.
The VISUALVISE™ Process
Mastering brand creation through my I.D.E.A. Framework™ allows you to command authority with a premium done-for-you visual brand system in as little as 3 weeks.
Intention
The journey starts with setting our intentions and digging deep with a Strategy Workshop. Defining the people you serve, the difficulties, the solutions, what makes you special, what goals we'll accomplish, the impact we're looking to make, and the big WHY that'll power your brand.
Discovery
Using your new Visual Brand Map, I'll dive into an in-depth analysis of those emotions, the competitive landscape, what challenges lie ahead, and what I believe will accomplish our mission to setup your Visual Framework.
Exploration
Using your Visual Framework and data gathered in the previous phases, I'll the essence of your intentions, mission, and vibe into a visual brand system that positions you as the expert your community believes in.
Achieve
We aren't finished once your visual brand is completed. Together we'll go over the Brand MasterBook, discuss a plan of action over an Implementation Session, and prepare you for impact making.
A Brand System That Resonates With You is...
Elevating
Each and every touchpoint within your business is an extension of your brand. When you enhance one aspect, it has a ripple effect on the entire experience.
Motivating
When you create a brand that truly represents you, your community will acknowledge and value it, providing you with the assurance to thrive.
Systematic
Put an end to concerns, do-overs, and overthinking by eliminating the need to spend countless hours deciding how something should look or feel.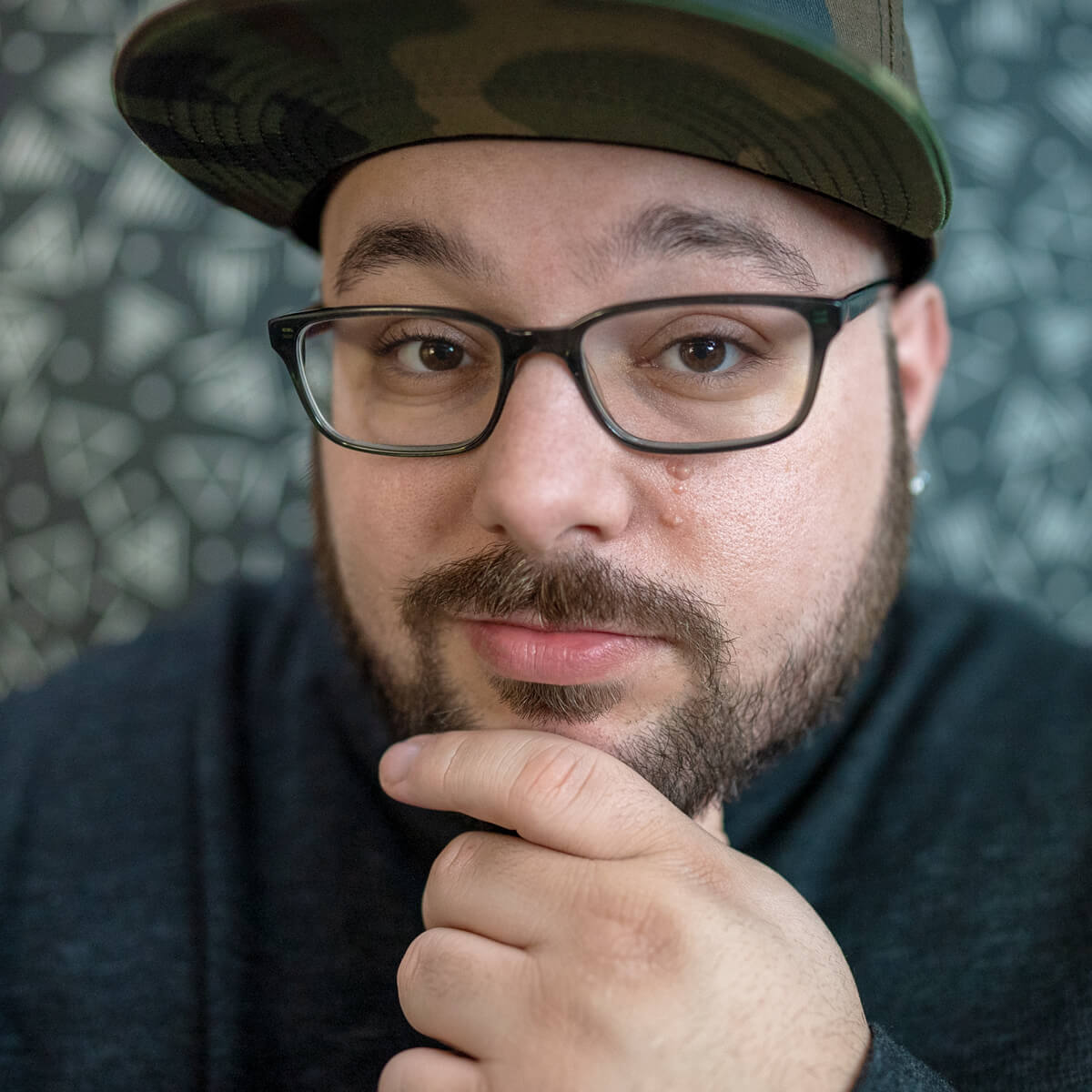 About Garett®
Garett Southerton is an intentional brand strategist for changemakers impacting the world with their abilities. Garett has been an entrepreneur in the creative industry for over 18 years and continues to help people grow through the power of branding.

Being a creative professional over the years he has amassed a client base including top experts in real estate, entertainment, marketing, and education spaces, in addition to lending his expertise on branding and visuals to outlets such as CNBC, Yahoo Finance!, WiseStamp, Simply Measured (now Sprout Social), the Digital Bosses Podcast, and more.

Garett believes in the power of intentionality in visuals and strategy as a means to not only scale your business, but to also cultivate a community where you can truly make a meaningful change while maintaining sustainability - making an impact without sacrificing an income.
Garett Southerton's Expertise Has Been Seen On

"...he's a wizard..."
Dalia Van Lom
Would VISUALVISE™ Be Right For You?
Have you've ever asked yourself questions or thought things like...
How can I connect to my community in a more ethical way without burning out?
How can I establish a strong emotional connection with my audience through branding?
How can I streamline the branding process and make it less overwhelming?
What can I do to make my brand more memorable and recognizable?
Are my visuals aligned with my brand message and values?
How do I make my brand stand out in a crowded marketplace?
Do my visuals properly represent me and the impact I make?
How can I adjust my branding to better appeal to my target audience?
Is my brand consistently communicating the right message across all of my channels?
If you shaking your head up and down to any of these then
VISUALVISE™
is likely right for you!
To be even more sure, let's breakdown the type of people that benefit most from
VISUALVISE™
:
VISUALVISE™ is for..
Entrepreneurs who identify themselves as changemakers looking to impact their community through their expertise.
Businesses that know their audience and industry thoroughly enough to teach a masterclass on them.
People who want to transcend beyond traditional marketing and "bro-funnel" tactics to build their community on an emotional & subconscious connection.
VISUALVISE™ is NOT for...
Those looking to get-rich-quick or make millions with no real effort to provide value for others.
Beginners looking to start their business from scratch and have no idea about their offerings or audience.
Anyone that doesn't intend to offer a premium product or service, nor work with a team or outsource any part of their business in the future.
Apply for VISUALVISE™
Click below to apply for VISUALVISE™ with the appropriate payment option. You'll be taken to a brief application about your business to see if VISUALVISE™ is a good fit for you to make the most impact.
Payment Plan
$1400 x2
(due one month apart, before delivery of visuals)
Apply Now
Payment is not due until confirmed project start date. Your payment choice has no impact on acceptance.
Frequently Asked Questions
"...he gets how my brand needs to be communicated..."
Julian Keaton
Still have Questions?
Do you still have a question after reading this page? Schedule a quick 15 minute ice breaker call and I'll be happy to answer any questions to see if VISUALVISE™ is right for you.